My First Award


Given by Shady Sadie and Kalidor
.....two very funny people!




A really nice guy and a terrific site to see....




A wonderful wolf site. The love of the wolf comes through bright as day. A must see for any wolf lover.....*S*





A really sweet lady with an adorable little son. Check out her page and say hello.






Thank you Poppa Cat






I just wanted to let you know how much I appreciate your friendship and all that you do for me. You are a TRUE friend and for that I am very thankful that we have met. Love and hugs to you!
Thank you Kelly/Echo!!


Thank you Gentle Touch for this wonderful award. I'm deeply honored.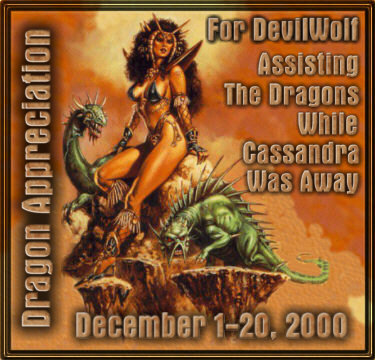 Thank you DragonRider for this terrific looking award.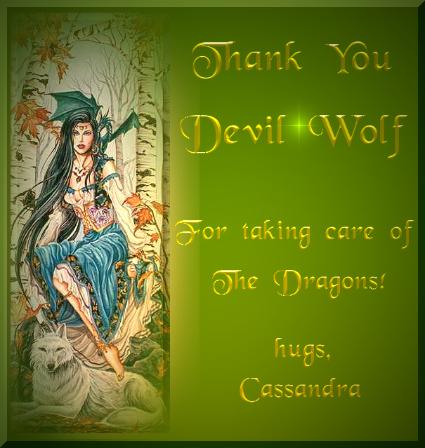 You're most welcome for the help! *G*
WAHOO!! Look what I won!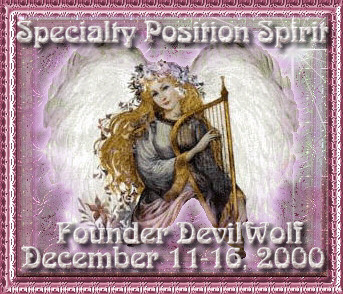 WAHOO!! Look what else I won!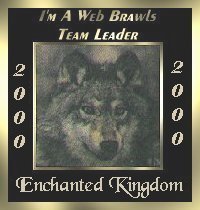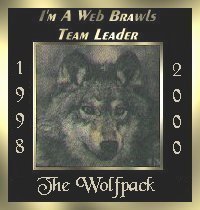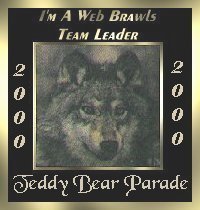 I am the Assistant leader for the Enchanted Kingdom and the Wolf Pack. As well as the team leader for the Teddy Bear Parade. Thanks Jackhammer for the team leader graphics! *hugs*
Back to main page
my poetry page
my links page
My Wolf Backgrounds page
My Story Page
My guest book!
View It! Sign It!
This page last updated:
Sept 28th/99